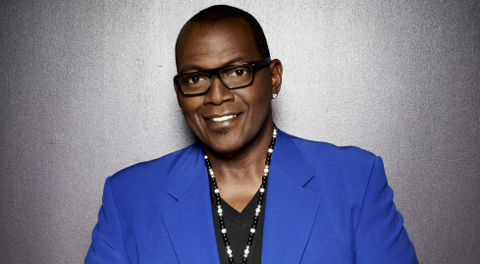 Randy Jackson is currently best known for his role as the "anchor" judge on American Idol, the only one of the ever-changing faces who has been with the show since the very beginning.
Shortly before the start of American Idol 2013, it was announced by several news outlets that Randy would be vacating the judge's chair he has occupied since 2002 and switching to the role of mentor. At the last minute, Simon Cowell, former judge and producer, tweeted that Randy was indeed staying on after all and it would be business as usual for the veteran judge. Randy is not the typical judge we're used to seeing on the panel in the sense that he is not a mainstream singing sensation, not a pop star, not a country crooner, nor a rapper. At least not the sort that we typically have had sitting in judgment on the popular reality show.
Let's do a quick review of Randy Jackson's musical career to remind ourselves of why he was chosen to be a judge in the first place.
Mr. Jackson began his career as a session musician, which in basic terms is an instrumentalist or vocalist who backs up or provides background music or vocals for another artist or group. A session musician usually provides these services on tour or in the recording studio. They must have near perfect pitch and be able to adapt quickly not only to the genre, but also the style of whomever the recording artist happens to be. Historically, a session musician rarely achieves widespread fame because of his relative anonymity. Randy, however, is a phenomenally gifted bass guitarist and found himself in popular demand almost overnight.
Randy is perhaps best known for his time with Steve Perry and the band, Journey. He played bass on most of their hits including "Don't Stop Believin", and toured with the band as well. He has also played in the bands of Carlos Santana, Jean-Luc Ponty and Kenny G. Other session musician credits include Stevie Nicks, Jon Bon Jovi and Billy Joel. Randy has even been the featured bass guitarist with The Charlie Daniels Band at The Grand Ole Opry. He contributed his musical genius to Bruce Springsteen's "The E Street Shuffle and "Greetings from Asbury Park" albums. Mary J. Blige's single "Stronger with Each Tear" and Madonna's album, "Like a Prayer" both featured Randy on bass as well. Randy has recorded with Aretha Franklin, Lionel Richie, Boyz II Men, Cher and the list goes on and on and on.
Randy later moved into producing where he has been very successful as well. He has a long-standing connection to fellow judge, Mariah Carey, having been musical director for several of her tours and has even been part of her band during numerous performances including Live 8 in London. He has also played bass on many of her singles including "Merry Christmas to You". Randy was seen playing bass on Mariah's MTV Unplugged performance in 1992.
Production credits include hits for Celine Dion, Fergie, Whitney Houston and N'Sync, Justin Beiber and Patti LaBelle. Randy was executive producer of American Idol Season 11 Top 10 contestant, Casey Abrams' self-titled album, released in 2012.
Oh, and Randy also produced the reality show "America's Best Dance Crew", on which dance groups competed for a grand prize of $100,000.00. It ran for 7 successful seasons on MTV.
I almost forgot to mention Randy has also won a Grammy.
Many of you have commented that Randy seems to have very little of substance to say when it comes to critiquing the performances of the Top Contestants each week. His now familiar remarks, "she's in it to win it", "that was the best performance of the night", "Yo, Yo, Yo", using "pitchy" in a variety of ways, and lastly, bestowing the honorable distinction of "Dawg" on a select few, have become what some have called repetitive, unhelpful and worst of all, totally predictable.
There have been comments made that American Idol 2013 needs to replace Randy with someone with more "star power". Well, considering his accomplishments and star- studded history, what does more "star power" actually mean? And is "star power" a more valuable asset than experience for a judge? It certainly could mean a much needed booster shot to American Idol's declining ratings? Tell us, what do you think?
References: Biography.com, twitter.com, allmusic.com