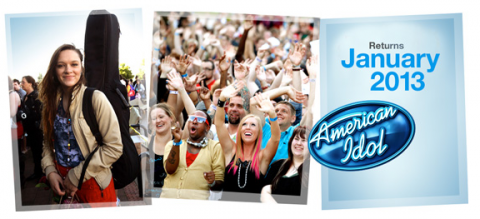 Want to audition for American Idol 2013 but don't want to wait in those ridiculous stadium lines? You don't even have to leave your house if you decide to audition online.
American Idol's online audition page for Season 12 is now active and you can submit yourself singing and possibly end up on the show! You have to register of course and upload your video. There's also a section where you can nominate a friend. So if you've got a friend too stubborn to do it themselves, you can do it for them
According to the website, the online auditions end in 12 days. So looks like the online option is limited so act now! Let us know if you plan to audition online or if you already have! Share your experience in our comments section below!