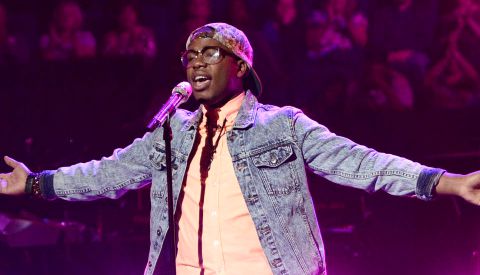 After tonight only half of the American Idol 2013 Top 10 guys will remain in the competition! Your votes are in and now it's time to sit back and wait for the elimination results.
While we wait for Ryan Seacrest and company to bring down the lights tonight let's go back and take a look at the guys' performances from the show last night. All the boys had their chance last night and there were some very clear strong showings while others floundered in the spotlight. See what grade each singer earned.
Here's your chance to sum up the entire two-hour show in just four minutes thanks to FOX's recap video of the guys' American Idol 2013 episode on Wednesday.
After a night to sleep on it, do you still stand by your votes last night? What about your SuperVote? How did those turn out? Stick with us tonight for a live recap of the results and share your thoughts along the way.