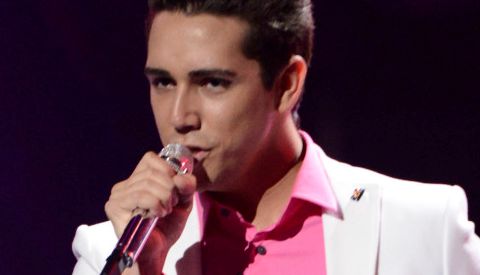 Can anything stop Lazaro Arbos? He's been a huge fan favorite since his first appearance on American Idol 2013 and now I'd bet dollars to doughnuts he'll move on to the Top 10 next week for a chance to go very far this season.
Lazaro selected Michale Buble's "Feeling Good" for his Top 20 performance and despite the song being rather overused he made it fresh and fun. The American Idol 2013 judges loved it and so did the audience.
What did you think of Lazaro's performance last night on Idol? Will we be seeing more of him when the Top 10 takes the stage? Watch his American Idol 2013 performance below and then share your thoughts.