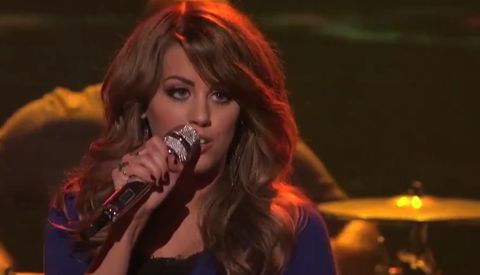 The performances are back tonight on American Idol 2013. Six finalists remain and their "Idol lives" hang in the balance of a double dose of stage time starting Wednesday at 8PM ET/PT on FOX.
What's left to be seen is if a certain someone can survive the guy's curse this season and not be the fifth straight male eliminated from the finalists stages. Of course the best first step for that would be to learn all of one's lyrics, but let's not rush things.
This week's American Idol theme will be wild card-ish with a "song I wish I wrote" which really means "pick any song I want." The other song will be from the Bacharach-David catalog. Um. Yep.
Check out our song recommendations and then share your thoughts on what you would pick for each of the remaining finalists to perform.
Join us tonight live during the performance show for an American Idol recap with voting numbers, song lists, and live performance notes.