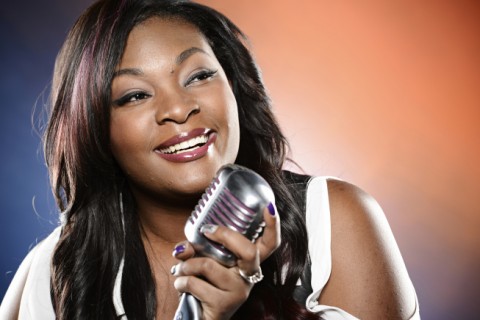 This week the American Idol 2013 Top 6 takes to the stage and they'll be singing two songs each. We're certain one of the themes is "Songs You Wish You Had Written." The other was said to be  from the Bacharach/David songbook, but that may (or may not) have been nixed. It sounds like an iffy theme, so we'll see.
So with that in mind, I'll stick to just the one about songs they wish they had written.
What Should the American Idol 2013 Top 6 sing?
Lazaro Arbos, "Dreaming Of  You" By Selena. Lazaro has said Selena is one of his greatest inspirations so it only makes sense that he sings one of her songs. I know she has a bigger songbook than mainstream American knows, so he has a large selection, but if he wants to play it smart, he'll pick this song, since people know it and will respond to it.
Janelle Arthur, "Coat Of Many Colors" by Dolly Parton. I know she really looks up to Dolly, so it seems a Dolly song would be a natural for her. But she might want to stick to something a little more modern. But I would like to hear her do a Dolly Parton song.
Kree Harrison, "Fancy." Bobbie Gentry wrote and performed the song and Reba McIntyre made it famous for a new generation and I think it would be a great song for Kree to perform. She's been teetering on the rock/country line, so I think this would be a great move for her to final make that step into real country. She lists Patsy Cline as an inspiration, but Patsy Cline didn't really write her own music. So let's go with "Fancy."
Amber Holcomb, "I'm Your Lady." Amber is a tough one because all of her favorites aren't songwriters. But since she loves Celine Dion so much, I'm going to go go with a song Celine sang even though she didn't write it.
Candice Glover, "Beautiful." Even though the song was written by Linda Perry, it's one of Christina Aguilera's signature songs. And since XTina is a big inspiration for Candice, I think it would be the perfect choice for her.
Angie Miller, "Irreplaceable" (or some other Beyonce song). B is one of Angie's Idols, so unless she can figure out a song by Jessie J that's not "Price Tag," she should do a Beyonce song. Maybe a complete piano version again, since it's been awhile since she played through a whole song.
What would you like to hear the American Idol 2013 Top 6 sing?