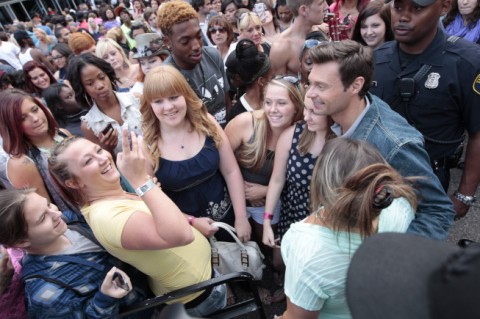 The American Idol 2014 judges might still be in flux, but that hasn't stopped the initial auditions from getting under way. American Idol has made several audition stops for Season 13 already, most recently in Detroit, Michigan.
"It's an opportunity and you have to take it," said auditioner Sierra Branch of Detroit. "You have to take chances to get to where you want to be. I want to be a great performer."
So far, American Idol producers have been to Salt Lake City, Utah; San Francisco, California; and Detroit, Michigan. The remaining audition schedule is Atlanta, Georgia, on Friday, July 26; Boston, Massachusetts, on Friday, Aug. 2; Austin, Texas, on Wednesday, Aug. 7; and Omaha, Nebraska, on Sunday, Aug. 11.
Online auditions are still going also at americanidol.com.
Do you plan to audition for American Idol 2014? Or have you already? Please share your thoughts with us in our comments section below. And good luck!