Every week, the American Idol 2014 finalists have an astounding amount of tasks they have to get through from rehearsals to publicity interviews to photo shoots. Sometimes we're amazed they don't crash and burn more often when it comes time for their performances, considering everything they have gone on!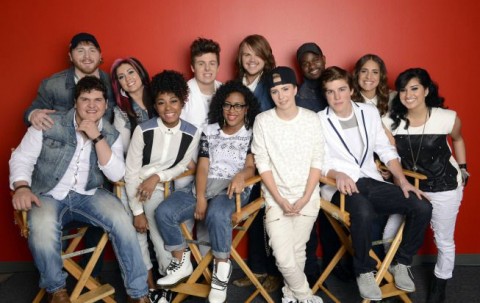 Of course, we do love all those fabulous photos, even if we do occasionally worry whether or not the contestants are getting enough sleep!
Take for example, this fabulous retro black & white set of the American Idol 2014 finalists posted on the show's Facebook page. They all look like they are waiting to go on stage in some speakeasy from back in the day, or maybe about to perform in a showcase at Radio City Music Hall. We love it!