.
Former American Idol runner-up Clay Aiken has officially filed to run for Congress in North Carolina. Clay is seeking the Democratic nomination in the NC second district, a seat currently held by Republican incumbent Renee Ellmers, who recently mocked him for being a "runner-up."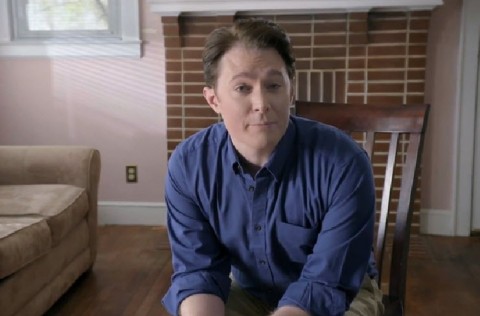 Clay Aiken placed second on American Idol in 2003, losing to Ruben Studdard. Since his time on American Idol, Clay, who also starred on Celebrity Apprentice, has balanced his time between an entertainment career and community activism.
Last Thursday, Clay officially filed to join the race for the second district Congressional seat in NC, posting a number of photos from the filing and his visits with voters on Twitter.
(Click the pics for bigger versions or to scroll through.)
A native of the state who lives in Raleigh-Durham, Clay has so far raised just over $100,000 for his campaign. Donations can be made through his official website at ClayAiken.com, where voters can also learn more about his platform and history.
The former American Idol finalist faces a tough road ahead to gain the Democratic nomination. There are several other strong Democratic candidates, including former North Carolina Commerce Secretary Keith Crisco. Being an out gay man could also make it harder for Clay to gain votes in the state.
"I am comfortable with myself. I am comfortable with the campaign we're running," Aiken said. "I am positive that people are going to vote for the person who they think will do the best job, who they think can win in November."