The American Idol 2014 Top 2 finalists put on a great show last night in front of a huge crowd at the Nokia Theatre. FOX made sure to capture the event with some great photos that they've shared for Idol's fans.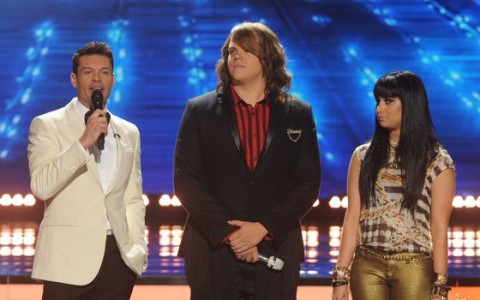 Both Caleb and Jena delivered three individual performances each before returning once again at the end for group performance. Lots of great moments from last night's show in the pictures from FOX.
Check out all of the Top 2's pics below and see who you think had the best stage presence last night on American Idol 2014.
click images to see full-size
Image credit: FOX / Michael Becker