Returning to the American Idol auditions is 4-time Hopeful Sarina-Joi Crowe who earned her ticket to Hollywood with a performance of "Love Runs Out."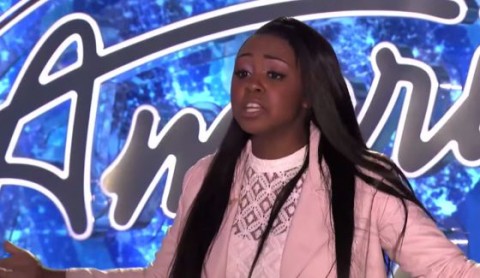 Sarina-Joi's performance will be part of tonight's American Idol 2015 episode as the Judges continue their search in Nashville, TN. She takes on One Republic's song and does a fantastic job which earns her the Judges' recommendation that she moves on in the competition.
How far does she go? You can check our Top 24 spoilers list to see if she's made the cut on to the live shows or not. If you'd rather not spoil the surprise then you can watch her video below and get ready to see her full audition during tonight's American Idol.
click images to see full-size views
Sarina-Joi Crowe auditions on American Idol 2015:

Watch Sarina-Joi perform "Bust Your Window Out Ya Car" from her YouTube channel:

Source: YouTube via MJsBigBlog