Following a welcome change in format, the American Idol Hollywood Week delivered on its promise of great talent with strong performance. Well, for the most part.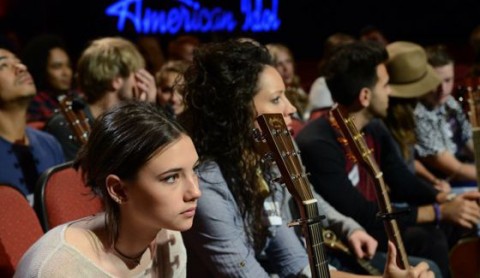 The usual stress of Hollywood was still there in the background noise, but a lot of the performances we saw were strong and impressive, just what you'd expect from a hand picked group of singers who had made it this far.
Without the typical "behind the scenes" segments last night, here are some first looks at what was going on around and behind the stage during the first day in Hollywood.
Check out the photos from last night's episode in our picture gallery below.
click images to see full-size views
Which Idol Hopeful had the best performance out of the first Hollywood Week round?
Image credit: Michael Becker / FOX
Source: FOX