Welcome to your home for American Idol 2016 spoilers for season 15! Can't wait to read up on all the latest American Idol spoilers on what's coming up next? We have all the inside info on the new season for you rounded up right here!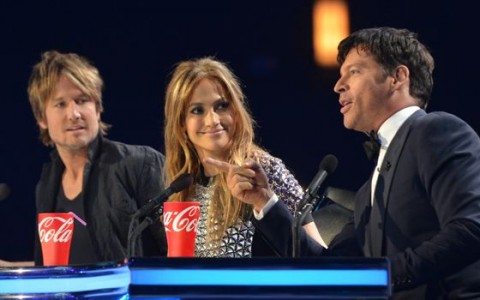 American Idol Judges Jennifer Lopez, Harry Connick Jr., and Keith Urban are back behind the judges' table to delight and entertain us once more. In addition to the return of last season's American Idol judges, host Ryan Seacrest will also be back on stage to keep them in line and comfort those poor contestants when they get axed.
Jump right in and click the links for the latest American Idol spoilers and American Idol results from the elimination shows, or keep reading for more on the season so far and check out our latest headlines!
———————————-
American Idol 2015 auditions for season 15 took place in Los Angeles, Denver, Savannah, Philadelphia, Little Rock, and San Francisco.. In addition, the American Idol auditions tour bus hit up various cities throughout the U.S., including Washington, Providence, Baltimore, San Diego, Pittsburg, Tucson, Indianapolis, Santa Fe, Athens, Tulsa, and Oxford, MS.
An American Idol spoilers list has already been revealed on which hopefuls won Golden Tickets to Hollywood, and who made it through to the Top 51 for season 15.
Stay tuned right here for the latest American Idol spoilers for season 15 coming your way. Keep up to date on all the latest headlines for American Idol 2016 below!