Last night American Idol 2016 finished the second week of auditions and we saw a lot of great performances and a few not-so-great ones. But there were some that stood out more than others.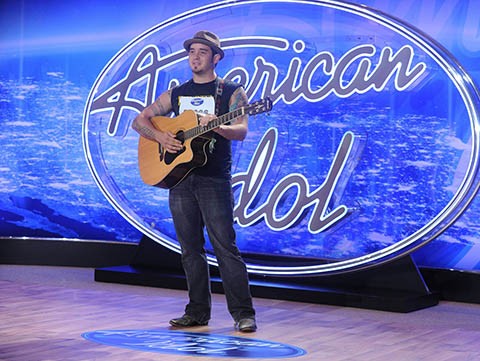 So let's take a look back now at the best auditions from week 2.
John Arthur Green. John had a very jarring and sad backstory about the death of his brother, but it was his performance of Keith Urban's "Somebody Like You" proved that he's more than just a backstory. I did say in my original recap that I think the judges won't keep him around that long, however, because he's too similar to Nick Fradiani and Idol knows that voters love a handsome white guy with a guitar and that's not who they want to "bookend" Kelly Clarkson as the final winner of Idol.
CJ Johnson. Professional musician CJ Johnson wowed judges with "You Make My Dreams Come True" by Hall & Oats, earning his golden ticket to Hollywood. I liked his soul and his confidence and his rich tone.
Thomas Stringfellow. I have a feeling we will be seeing this guy for a long time — possibly all the way to the end. There's just something about him that feels like an American Idol contender. His version of Ed Sheeran's "Give Me Love" was one of the best so far this season.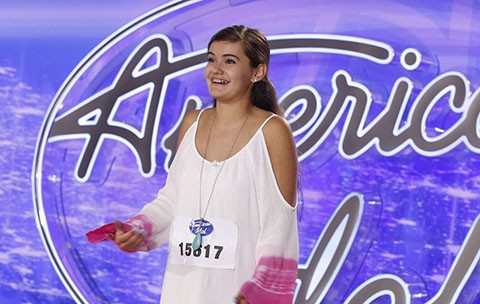 Sara Strum. Sara is one of my favorites from the first two weeks of auditions. At only 17, she's got spunk and soul and confidence. The judges seemed to agree because she got her golden ticket. I cannot wait to hear more from her in Hollywood Week.
American Idol 2016 is promising that they've saved the best for last, so we should see even better auditions next week. What were your favorite auditions from week 2?
Find us on Facebook, Twitter, and by Email Updates for even more American Idol results, recaps, and more all season as we prepare to say "farewell!"