Last night on American Idol 2016 we saw the last audition ever. And it was a good one. Was it good enough to make the list of the best auditions from week 3? Read on to find out.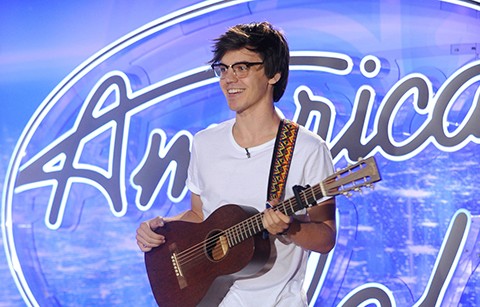 Before we get into the list, it has to be said that they did indeed save the best auditions for the final week. We've got a much bigger list this week than last.
Emily Brooke. It's good to see Emily back again this season and it's even better to see that she's grown a lot. Her version of "Careless" by Raelynn was sweet and sassy and I think Emily might have a great shot of being our country girl this season.
Manny Torres. To answer the question above, yes, the final audition ever was good enough to make the list. Manny was an almost-too-cocky dude, but his version of "This Love" by Maroon 5 was one of the most entertaining of the week.
Stefany Negrete. I was torn on Stefany for a bit. I thought her look was what got her through, but I listened again and decided that I get why she made it through. She's the complete package as far as current standards go and that makes her a marketing dream. I probably wouldn't buy her album, but she's what the show needs.
Adam Lasher. This guy is back for redemption and he brought a new look and a new confidence. His performance of "Knockin' On Heaven's Door" by Bob Dylan was one of the most original and confident auditions this season.
MacKenzie Bourg. He probably wasn't the best vocal of the week, but his audition was the most entertaining in my opinion. His medley of songs by the judges was both clever and inventive. I liked this guy a lot and I have a feeling voters will as well. We should be seeing a lot more of him.
Jenna Renae. It took another watch for me to add Jenna to the list. I was a little hard on her Wednesday night, but I get it now. Her version of  "She Don't Love You" by Eric Paslay was touching and proved that Jenna knows how to lose herself in music.
Who were your favorite auditions from this week on American Idol 2016?