Last night on American Idol 2016, we watched as Harry Connick Jr., Jennifer Lopez and Keith Urban cut down the other half of the Top 24 to seven. That means five more hopefuls were cut and some of those were surprising cuts.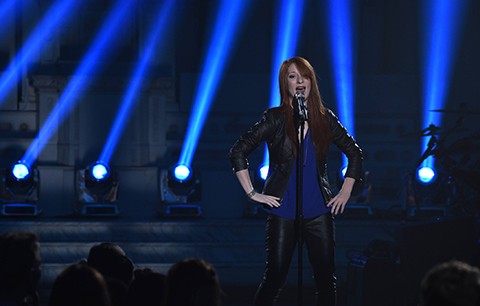 Making it into the Top 14 were Lee Jean, Olivia Rox, Jenn Blosil, Dalton Rappatoni, Manny Torres, Tristan McIntosh and Trent Harmon.
Like last round, we're going to take a look at the cuts and decide if the judges made the right decisions.
Shelbie Z. 
Was this the right decision? Yes. I think she's insanely talented, but there's something about her that isn't likable. I don't think she would have made it far into the voting, despite her Voice fanbase. And speaking of The Voice, does someone really have that much luck that they make it onto two HUGE TV shows? Granted she didn't win either, but that's kind of an embarrassment of riches.
Amelia Eisenhauer
Was this the right decision? No. Her solo round was a bit shaky, but her duet performance with Kellie Pickler was amazing. I had read that she got cut but after seeing that performance I was totally in shock. They clearly made their decisions based on the solo rounds, but I think she should have stayed in the completion over Jenn or Tristan.
CJ Johnson
Was this the right decision? Yes. CJ seems like a great guy with a lot of talent, but there's nothing that stands out about him. His performances this week were just OK, and seeing him next to an actual Idol winner made it pretty obvious he's out of his league.
Adam Lasher
Was this the right decision? Yes. I think Adam did well but considering who he's up against, I think the judges kind of had to cut him. He should head over to The Voice.
Kory Wheeler
Was this the right decision? No. I think Kory was great both nights and he just has such a welcoming presence. I think fans would have liked voting for him. Again, I would have picked him over Jenn or Tristan, but we know the judges and producers don't want too many guys in the contest so they can get their female winner again.
Do you think the judges made the right decision last night when the finished building the American Idol 2016 Top 14?