According to The Idol Pad there are some great changes coming along for the American Idol schedule in the series' finale week with three nights of fun and extra time and performances being added in.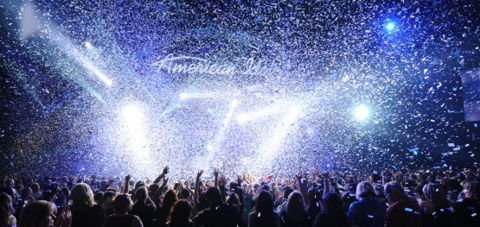 Starting on April 5, 2016 FOX will air a three-night event with Tuesday, Wednesday, and Thursday episodes of the big American Idol send off. We'll see a special reflection show on Tuesday night, no performances there, then on Wednesday the final bid for your votes will hit the stage, then it all wraps that Thursday but now FOX is adding more time and content to the fun.
Instead of just a one hour retrospective show on Tuesday, April 5, 2016 it's now been expanded to a 90-minute show that night. We can expect a lot of amazing history for Idol as it runs through the major events from its long, fifteen seasons life.
Then on Wednesday, we'll get a very welcome change when the American Idol 2016 finale performances will include not just the top two but all of the Top 3 contestants. Yes! Now we don't get an awkward dismissal of the third place singer and instead they'll join in the performances for the night. Now I doubt it'll be changed up to be a three-way vote-off that night, but at least they'll all get to join in the big show.
Finally on Thursday, April 7th, the American Idol finale will also get more air time and run over the usual two-hour prime time block for FOX. The Idol Pad is reporting that with it being the big "Grand Finale" things will run long and we'll get even more time to say goodbye. I can't believe it's almost gone and done! So sad.
Are you ready for American Idol to end or do you think maybe we'll see it reincarnated as something new before too much longer?