Another round of American Idol voting is over and it's time to look at who you the readers picked as your favorites to move on this week.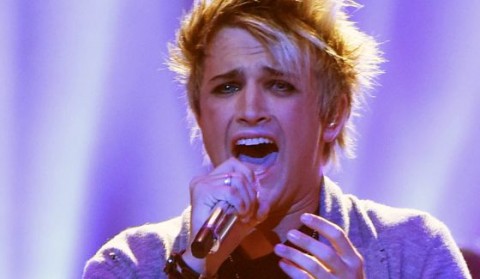 After two rounds of double eliminations on American Idol the hammer will fall on just one singer's dreams as we're back to single cuts for the rest of the Farewell Season.
Last week we saw Lee Jean and Avalon Young go home while Lee had done very well in our poll here, but it didn't convey across to the official numbers. Now we have a new set of singers who could be traveling to the danger zone.
Running through your votes in our "Who Was The Best?" poll for the Top 6 we see that Sonika's save from the Judges was justified by readers here who put her up in to fourth place ahead of MacKenzie and Tristan. If there's a Bottom 2 again this week then I'd expect all three of those to be up for elimination.
As for the front runners, Trent and La'Porsha continue to hold their top spots with Trent again staying in first place and La'Porsha in second place for your votes. Meanwhile Dalton climbed back up from fourth in last week's poll to return to your Top 3 for AIN.
American Idol 2016 – Top 6 Rankings:
Trent Harmon – 28.9% (+0)
La'Porsha Renae – 24.2% (+0)
Dalton Rapattoni – 16.9% (+1)
Sonika Vaid – 12% (-1)
MacKenzie Bourg – 9.3% (+1)
Tristan McIntosh – 8.6% (+2)
What do you think of these potential results? Share your thoughts below and get ready for Thursday's two-hour live show with eliminations and the Top 5's performances.