The American Idol Top 10 Hopefuls gave it their all last night with the first live performance show of the Farewell Season. Here we take a look back at the night.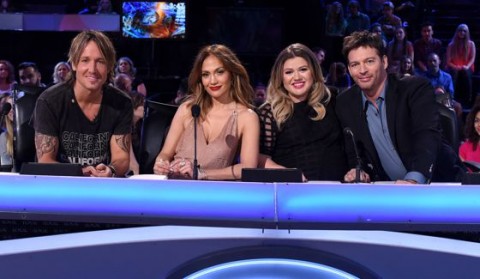 It was an amazing treat to see the original Idol winner back to join the Judges panel even if it was for just one night. If you missed it, watch Kelly Clarkson from last night on American Idol. Along with Clarkson's performance she also advised and guided the singers with feedback from her perspective as a former contestant and winner on the show. She gave great, candid advice that the singers will be able to hopefully put to good use next week if they make the cut.
Which American Idol Top 10 singer gave the best stage show last night? Get ready to find out who makes the cut to the Top 8 during next week's results show.
click images to see full-size views