American Idol began its swan song Wednesday night as a new batch of hopefuls gave it their all before the American Idol 2016 judges panel.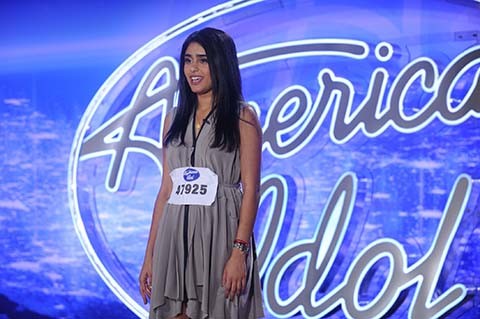 And I have to say, I was a fan of the tone and energy of the final season premiere. I loved the pre-intro bumper, the intro and just the overall feel. It felt like something special again. Too bad it's too late to finally get it's magic back. But at least we should all be able to enjoy the final season easily if this tone continues.
So let's get to the standouts from the Atlanta and Denver auditions.
Michelle Marie. Is it going to be a good audition or a joke? Well she seems a bit quirky so I'm going to guess it's a bad audition. Wrong. Her version of LeeAnn Rimes' "Blue" was actually pretty decent. I must say I'm quite surprised. She gets her golden ticket to Hollywood.
Josiah Siska. We've got our first white guy with a guitar. But it wasn't that typical sound. His booming bass sounded a bit forced, but I must say, it was a nice and unique audition. I don't know if he's got much more in him than that, but he got a golden ticket to Hollywood to see what he can do.
Lindita. Another singer who surprised me and the judges. No offense to any of the people, but some of look like they're going to be the next William Hung, but then they pull out the vocals that are better than some of the show's winners. She got three easy yeses to Hollywood.
Billy Bob Evett. Of course his name is Billy Bob. What else would it be? They keep tricking us. Again, I thought he was going to be terrible. But he wasn't. I mean he wasn't fantastic, but he was pretty entertaining. It was definitely honky tonk and that's what he was going for. But the judges thought his pitch was just too off to make it through. Bummer.
Lee Jean. Another surprise. Not that I  thought he was going to be awful, but I didn't expect him to sound like that and play the guitar so well. What a wonder this kid is. He gets three easy yes and he's off to Hollywood.
Jeneve Rose Mitchell. OK, this girl literally lives off the grid and only has power, by a generator mind you, twice a week to watch American Idol. And I thought her coming in with a cello was weird. But the weirdest part of all was that she was actually pretty good. Weird, but good. And the judges liked it, so she got her golden ticket.
Sonika Vaid. What a beautiful and effortless voice. I want to hear more of her. That's all I can say. I mean it was so good I can't even think of anything else to say. Thankfully she got three easy yeses to Hollywood and even an "I think you can win this" comment from Harry of all people.
Deanna Molinaro. This girl has some real star power. It's in her eyes. I can't believe she's a police officer and not in the entertainment industry. I didn't love her audition, but there's something about her I want to see more of. And it seems the judges agree. So they are giving her a shot in Hollywood.