Tonight on American Idol 2016 the season premiere continues as the Judges leave Denver and Atlanta in seek of new talent in Little Rock and San Francisco.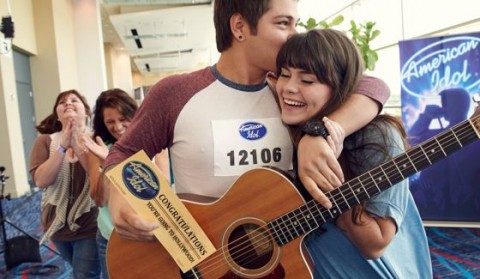 Picking back up tonight at 8/7c on FOX we'll have another two hours of auditions and Golden Ticket winning performances as part of the Farewell Season for American Idol.
Last night we saw dozens of Golden Tickets handed out and that trend will continue with just a few stops on this season's talent hunt. We can also expect to see Kris Allen make an appearance as he's there to support the Hopefuls during the audition process. One of those singers he helps is LaPorsha Renae, someone we expect to see a lot more of this season on Idol.
Have the judges already found your early pick to win the season? We'll keep watching and see the final talent package before making our picks, but so far there are some very strong contenders.
Join us tonight at 8/7c for the two-hour premiere of American Idol 2016 on FOX.
La'Porsha Renae – Auditions