From The VoiceTop 20 to the  American Idol 2016 Top 24, Shelbie Zora knows what it is like to almost go all the way. So she's giving it all she has to make sure this time she earns a place among the finalists. Her performance in the Top 24 of "Work Hard, Play Harder" by Gretchen Wilson could be Shelbie Z's theme song, and we hope it will earn her a place in the Top 14!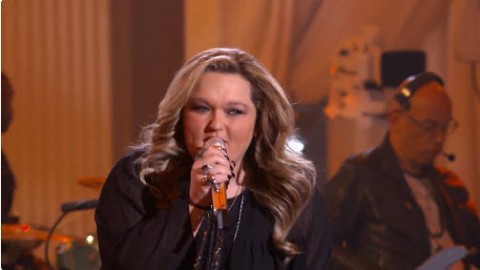 The American Idol judges felt like Shelbie gave a great performance, but did chastise her a bit for dropping the key of the song too much just so she could belt out a really high note at the end. All around though, they felt it was a good, solid performance and a strong opener for the show on Wednesday night.
You better WORK, @Shelbie_Z! #IdolTop24https://t.co/AAPkkIXLbq

— American Idol (@AmericanIdol) February 18, 2016
Check out the Shelbie Zora profile page for more information on this dedicated young singer. Can't wait to find out if she made it through to the next round of the competition? Take a sneak peek ahead in the season on our American Idol spoilers page!