It was a seemingly strange song choice for American Idol's Thomas Stringfellow duet with Nick Fradiani, but the paired pulled it off and gave a fresh performance of a rather old song.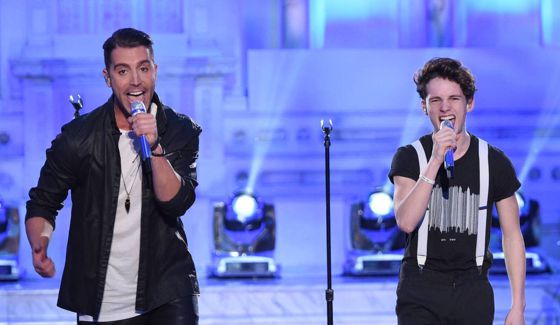 Nick had mentored Thomas to be ready for the challenge of performing together and their efforts were rewarded with a well delivered duet that could have been enough to put him over the line for the Judges in their decision of who would be sent home.
Harry Connick Jr. told Stringfellow he was grateful for his Creep performance the night before as it gave them something to remember his strength. Would that be enough to stay in the competition?
Watch as Thomas and Nick sing "Man In The Mirror" and see what you think of Thomas's efforts to keep up with the reigning champ of American Idol.
Check out the Thomas Stringellow Top 24 profile page for more information on this talented young singer. Can't wait to find out if he made it through to the next round of the competition? Take a sneak peek ahead in the season on our American Idol spoilers page!