Sonika Vaid was nervous to be matched up with a rocker like Caleb Johnson for her American Idol duet of "Skyfall" but the song choice proved to be strong one.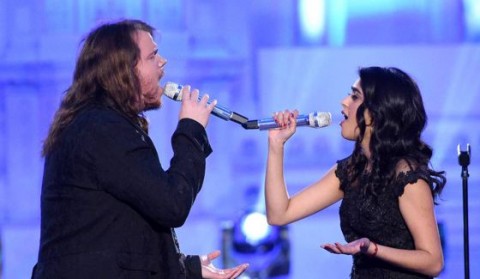 It did seem like an odd match between the two but once they hit the stage it worked incredibly well for Sonika and Caleb. It was the first of the night's performances where I felt the Hopeful delivered a stronger performance than the alumni singer.
Harry Connick Jr. praised Sonika for holding her own against Caleb Johnson. Judges Jennifer Lopez and Keith Urban both agreed that Sonika Vaid delivered a great performance in her duet tonight.
Check out the Sonika Vaid Top 24 profile page for more information on this talented young singer. Can't wait to find out if she made it through to the next round of the competition? Take a sneak peek ahead in the season on our American Idol spoilers page!