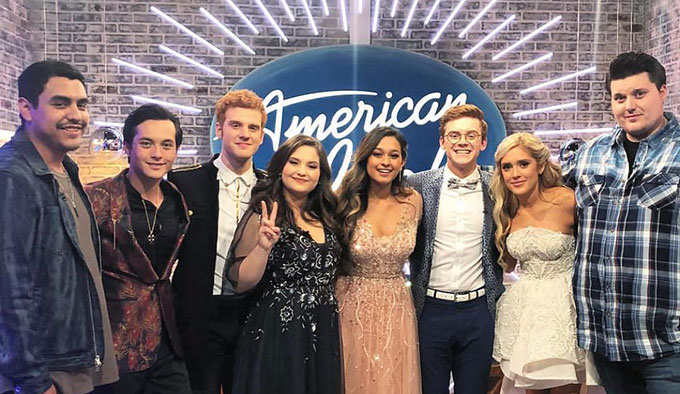 This Sunday night the American Idol 2019 Top 8 will take on songs from Queen. And on hand to mentor will be Idol alum Adam Lambert who has been touring with Queen the past several years.
And even though we will probably know the song spoilers soon, we thought we'd do a throwback post to the days we used to know themes ahead of time and get to suggest songs for them! So let's take a look at what Queen songs we think the Top 8 should sing this week.
Laine Hardy, "Crazy Little Thing Called Love." I feel like he's performed this before. It might be too obvious a choice for him, but the country angle with this song would be perfect for him.
Jeremiah Lloyd Harmon, "Who Wants To Live Forever" or "Break Free." I think either of this would be great for Jeremiah. The first has that powerful and dramatic range and buildup that Jeremiah is good for. And the second would be very fitting for the story he's been telling on American Idol.
Laci Kaye Booth, "Love Of My Life." She's such a tender singer and this is a tender song. She could have a moment.
Wade Cota, "Hammer to Fall." To me there's no other choice for him. He should really do this one.
Walker Burroughs, "Don't Stop Me Now." Walker really needs to speed things up and this could be the song to do it with.
Madison VanDenberg, ""The Show Must Go On." This is a powerful song and she could really nail it and be the standout she is meant to be this week.
Alyssa Raghu, "Radio Gaga." She needs to do something more upbeat and fun. This could work for her.
Alejandro Aranda, "Good Old Fashioned Love Song." I would love to hear him put his acoustic spin on this one. Or any song really. Alejandro should shine again this week I think. Recently his song choices haven't been the best but you can't go wrong with Queen.
What songs would you like the Top 8 to sing this week?