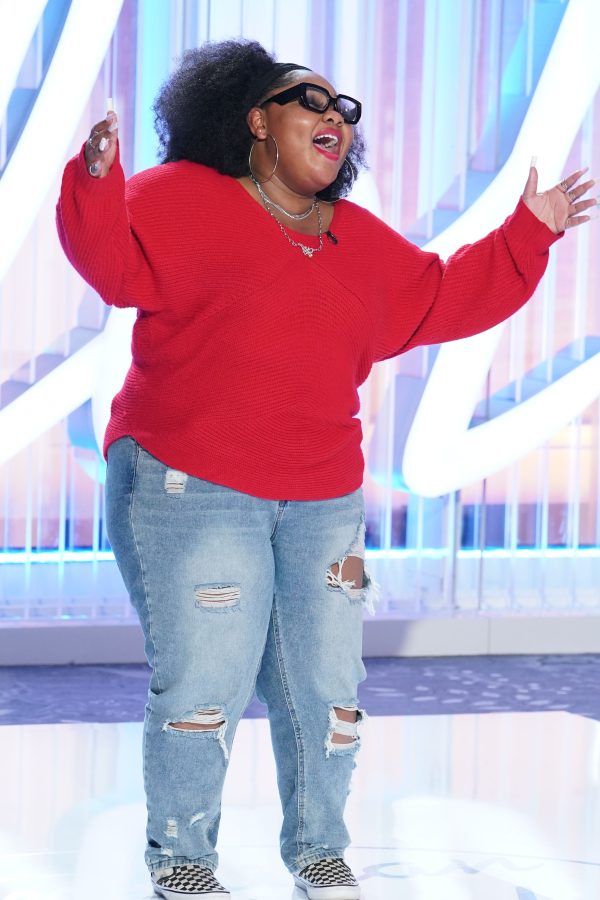 American Idol 2023's 5th auditions episode brought us back to great auditions. Since the American Idol 21 premiere, the auditions haven't lived up to their initial high standards, but last Sunday's episode feels like the bar has been matched again. There are so many great performances on that audition episode.
It was hard to narrow it down to a chosen few because so many of them caught our attention. These auditions made me excited that there is only one audition episode left before Hollywood week starts. I want to see these contestants thrive. 
As previously stated, musical taste is subjective. These are the auditions I enjoyed the most, but I would love to hear your favorites. Be sure to leave them in the comment section.
Ophrah Kablan "Baby, I Love You" by Aretha Franklin
Immediately, Ophrah Kablan gets you stomping your feet and clapping your hands. You feel the beat. It's a song that's upbeat but also really able to showcase the power of her voice. Ophrah also sings the song with such confidence. It sounds so crisp and clear that you'd easily think that Ophrah was already a professional singer.
The performance of "Baby, I Love You" is so joyful. It also lets us know that Ophrah is going to be a force in the Idol competition. She is also a contestant who understands her voice really well. She knows when to push it and hold it back. She has great control of her voice. 
Pjae "Mirror" by Madison Ryann Ward
It was love at the first note. I knew we were in for something special the minute Pjae began singing. I love his soulful voice and the way he builds up to the big moments. It's a voice with such richness. It's not perfect but that's what makes it work and unique. Pjae's voice sounds like it's been through something and that's what I love about this performance.
He gives it such emotional weight. It's a song and performance that connects with you. 
Warren Peay "To The Table" by Zach Williams 
As a none country fan, I am surprised how many country singers have been killing it during the auditions. Warren Peay adds to the growing list of stellar country singers this season. Unfortunately, I believe many of them will end up canceling each other out. Therefore, I can't predict which of them will end up winning over America's heart more.
I think Warren definitely will be a contender. He has a really good country voice and a perspective that may make him stand out in Hollywood week and beyond. I'm curious to see how he maneuvers and alters other songs to fit his voice, especially non-country songs.
Nailyah Serenity "My Man" by  Barbra Streisand
I really loved Nailyah Serenity's approach to this song. She completely gives it her own unique spin. It feels less like a cover and more like a reinterpretation of a classic. She doesn't try to sing it like Barbra but makes sure it's a Nailyah song. 
I wish Nailyah showcased a few more vocal tricks, but I think she'll get plenty of time to do that during Hollywood week.
Mariah Faith "I Can't Make You Love Me" by Bonnie Rait
Mariah Faith may have struggled a little at the start, but once she gets into her groove, you can hear the potential with her voice. Her performance didn't blow me away, but she has a really good tone. I believe with the right coaching, Mariah could be a really good performer. 
I selected her more for the potential in her audition. I think when she hones into her instrument and strengths, she will be an unforgettable voice. 
Add us on Facebook and Twitter for all things American Idol 2023.