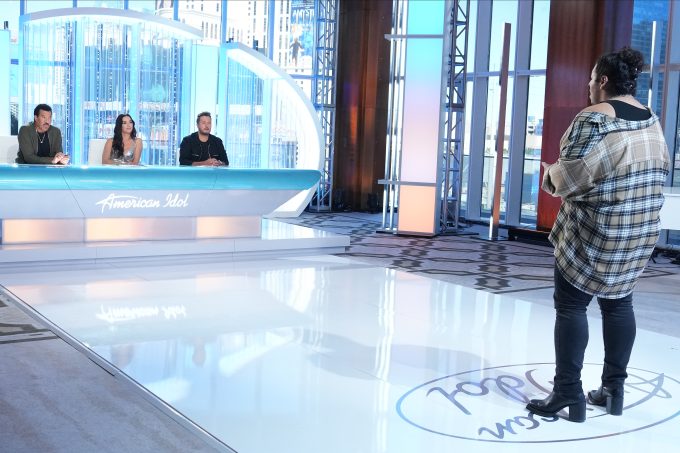 American Idol returns to its regularly scheduled programming tonight with the typical two-hour episodes. Last week's episode got slightly delayed due to the Academy Awards broadcast.  Last Sunday, we still saw an exciting hour of American Idol, but it just aired several hours later. We're only two episodes away from the start of American Idol 2023 Hollywood week. Hollywood week is one of the most exciting times for American Idol fans because it really pushes the contestants to showcase their creativity, charisma, and vocal abilities.
We can't wait for Hollywood Week to start. For now, we still have tonight's auditions and next week's auditions to watch. We'll watch as judges Lionel Richie, Katy Perry, and Luke Bryan finish traveling across America to find the best-undiscovered talent.
So far, we have seen a nice variety of performers. We've seen compelling country acts, passionate pop stars in the making, and stellar singer-songwriters. We've also seen some of the best original songs sung on Idol ever. American Idol 21 has really stepped up the talent. We can't wait to meet more contestants on this audition episode.
Auditions
Who will make us even more excited to see their American Idol journey? Let's watch and see.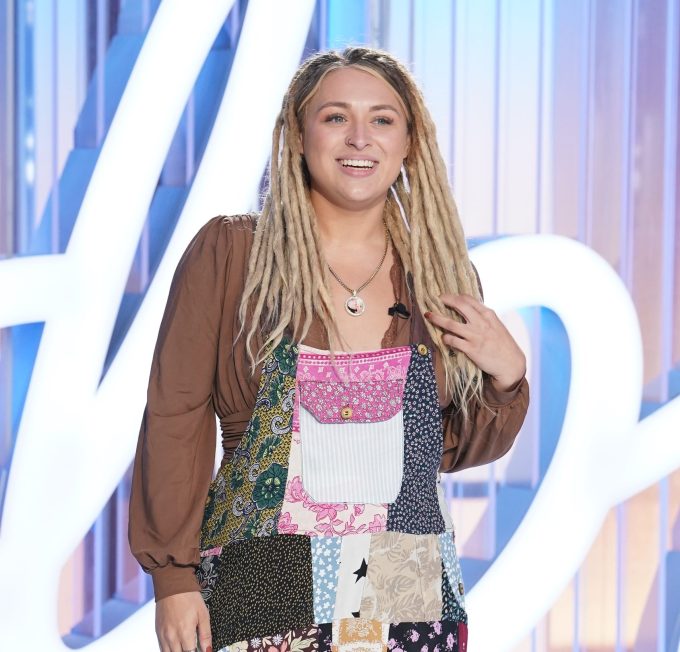 Mariah Faith talks about her stepfather, who was a big inspiration in her life. Unfortunately, he passed away a few years ago. She sings "Whenever You Come Around" by Vince Gill. Katy says that Mariah is playing safe and should sing something else. She suggests "I Can't Make You Love Me" by Bonnie Rait.
All the judges are blown away by her. Katy says that she has one of the unique voices in the competition. She gets a golden ticket. They allow her to open up in Nashville to Huntergirl and Noah Thompson.
Nailyah Serenity performs "My Man" by Barbra Streisand. Before, she gives Katy a little bit of a birth chart reading. She gets all yeses.
Kayleigh Clark sings "The Dance" by Garth Brooks.  Katy said it was a bit quiet, so they ask her to sing her second song. She sings "I Surrender" by Hillsong Worship. Luke said if she can really dig in then she becomes a top-ten contender. Katy said she got to command the room. They talk about her having potential, but they have to work on her. She gets no yeses from Luke and Lionel. Katy gave her a no because she thinks she still needs work.
Pjae sings "Mirror" by Madison Ryann Ward. The judges stand up and give him applause. Luke commends him for putting an emotional connection in his singing. Katy says that he gave her chills. Lionel says this is the beginning of something amazing for him. Katy says he'll be in the top 24. They all give him yeses.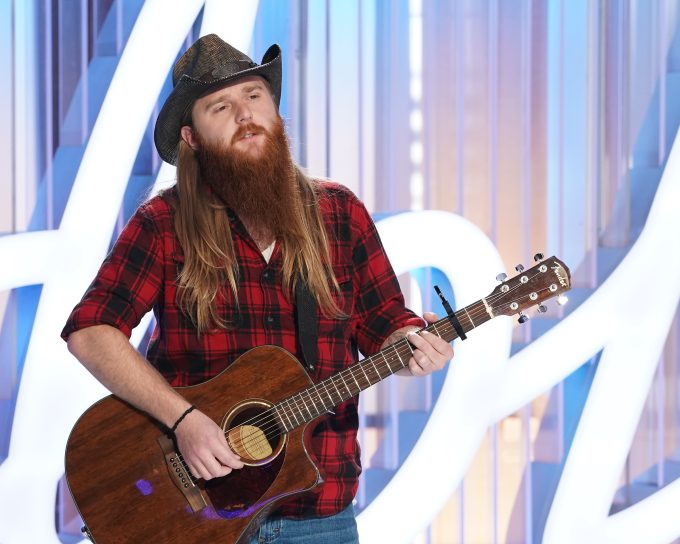 Warren Peay sings "To The Table" by Zach Williams. Another standing ovation from judges for Warren. Katy calls him authentic. She wants him to sing some songs with more anger. Lionel calls him a top ten contestant. Luke and Katy say that he might be one. He gets all yeses.
Paige Anne brings the judges a Sour Patch Kids shaved ice before singing "What About Us" by Pink. She gets a video from Idol runner-up David Archuleta to encourage her.  He gets yeses from Lionel and Luke, but a no from Katy.
Ophrah Kablan sings "Baby I Love You" by Aretha Franklin.  She is going to Hollywood.  Kamron Lawson sings "Take on Me" by A-ha. They think he has more and ask him to sing another. He sings "Truly" by Lionel Richie. He is nervous at first to sing it but gets more into it as he goes on. Lionel also offers him some coaching. Katy thinks there is something special with Kamron so she gives him a yes. Lionel also gives him a yes. Luke also gives him a yes.
Owen Eckhardt sings "Something In The Orange" by Zach Bryan. Katy compares his voice to Elvis. He gets all yeses, but they bring out puppies for him to examine. They are Lionel and Katy's dogs.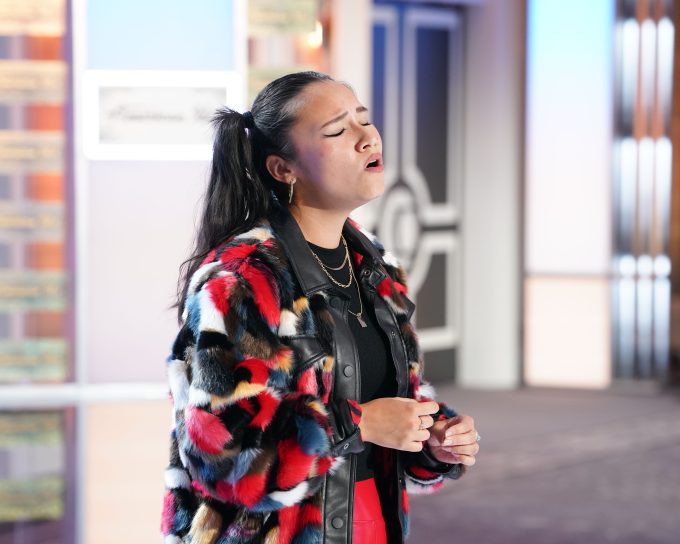 Fire sings "Talking to the Moon" by Bruno Mars. Katy gives her some advice. Lionel says that she needs to be pushed, and Luke says that her voice wasn't as good as he hoped. Katy says that she doesn't have enough fire. Lionel and Luke all give her a no but Katy gives her a second chance to come back.
Segments
This week's preview showed us that puppies will be involved in the auditions, so we can't wait to see that unfold. Let's see what other nonsense the judges get up to this week. There is a segment on Luke being the toughest judge on this season of American Idol. He's throwing around a lot of noes, while the others are giving out yeses. We get another segment of contestants bringing the judges some food.
All the food people also get yeses to Hollywood. They are Carina DeAngelo and Johnny Knox. This is followed by a segment of them all not sending people to Hollywood in New Orleans.
Make sure to join us next Sunday for the final week of American Idol 2023 auditions. Keep it here all spring for everything American Idol 21. Add us on Facebook and Twitter for all updates.