It's American Idol 2023 Hollywood Week time. This is one of the most exciting parts of the season because it lets us really see what the potential Idol contestants are capable of doing with these challenging restrictions. It's truly a boot camp experience that will push some contestants to new heights and may show others that they're just not ready for this type of experience. 
The American Idol auditions allow the contestants to plan more, but Hollywood Week limits them because they won't know all the songs ahead of time, they won't get to rest their vocals, and the judges are much harsher with cuts due to the small number of people who make it to the live shows. It's a survival of the fittest situation because only the strongest survive — whether that means the strongest vocalist or the strongest performer or the strongest will make it further.
Hollywood Week also allows for interesting mashups and covers and teams. It's an exciting night that will expand over to two nights for the next couple of weeks. Tomorrow night also continues Hollywood week and this is the pattern we can expect for the next two weeks.
Let's get into the start of American Idol 2023 Hollywood Week.
The Solos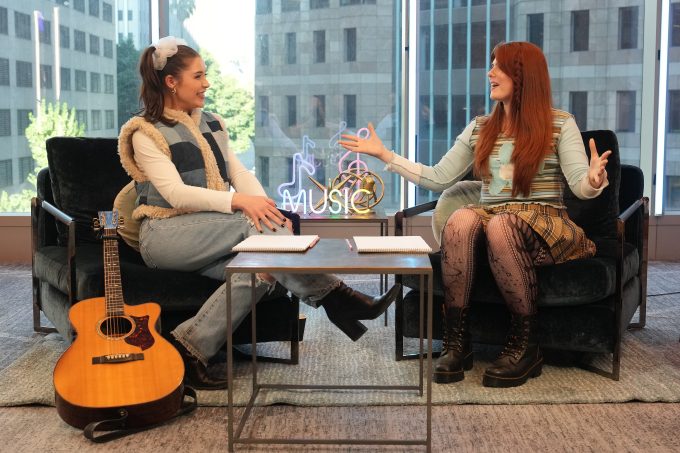 The solo round gives the American Idol contestants another chance to really show their talents to the judges. This is also a reminder to viewers why they stood out during the auditions. Some of the former Idol contestants will also be around to help.
The Idols get a chance to pick from three categories that they want improvement in confidence, stage presence, and songwriting. America voted to give one more person a platinum ticket. The winner is Elijah McCormick. He doesn't have to perform during the first round and gets to join the other three winners.
Two former contestants will help people with two of the categories. Jordin Sparks and Justin Guarini are helping with stage presence. Justin helps Nutsa first. She's the first shown to sing "I Surrender" by Celine Dion. Clay Aiken and David Archuleta are there to help with confidence. Colin Stough sings "Stone" by Whiskey Myers. During this round, the singers don't get any judge feedback until everyone performs. Sara Beth sings "Roxanne" by the Police. Sarah Beth and Colin are part of the confidence group.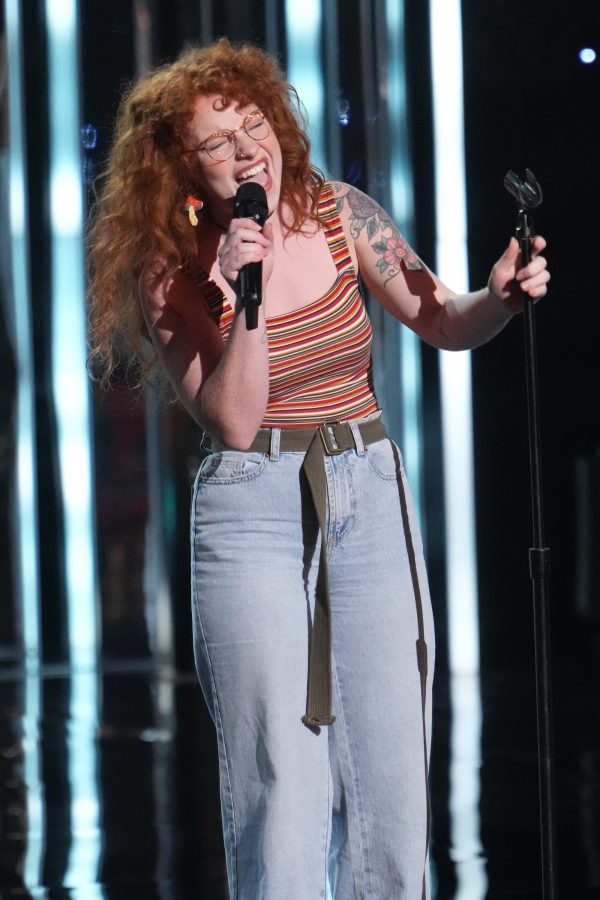 Sara Beth decides to drop out because she wants to be home with her children. The judges try to get her to stay, but she still wants to leave because she doesn't the entertainment business is for, but Sara Beth, Nutsa, and Colin are all selected to go to the next round. Katy Perry tells Sara Beth to not give up, but she still decides to leave the Idol competition. Marybeth Byrd sings "Something in the Orange" by Zach Bryan. Zachariah Smith sings "Cold As Ice" by Foreigner.
Catie Turner and Philip Philips help with songwriting. Catie starts by mentoring Hannah Nicolaisen who sings an original song.  Zachariah, Hannah, and Marybeth all go to the next round. We Ani sings an original song. She also works on her stage presence. Olivia Soli, Malik Heard,  Kaeyra all are shown performing as Ryan Seacrest asks the Platinum winners how they feel about the talent.
Lyric Medeiros sings "They Just Keep Moving The Line" from Smash. Lyric doesn't go to the next round, but Olivia and We Ani advance to the next round. Paige Anne performs after being mentored by David. and McKayla Stacey and Phil Stacey reunite with Jordin Sparks, who actually babysit McKayla when she was a baby. Haven Madison sings an original song after being mentored by Philip.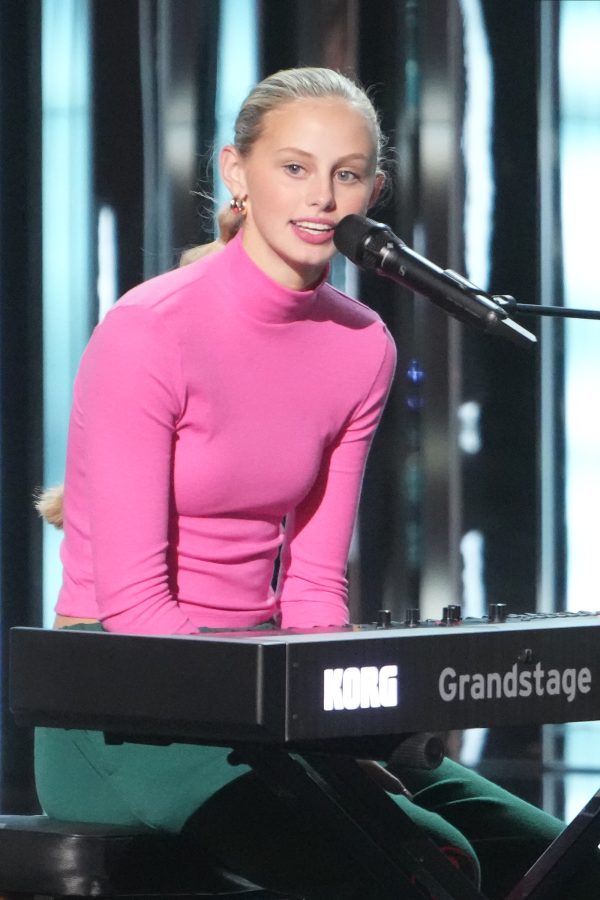 Haven and Paige Anne advance to the next line but Madi Grace and McKayla are cut from this round. Matt Wilson sings "Can You Stand the Rain" by New Edition. Oliver Steele sings "Broken Halos" by Chris Stapleton. Matt and Oliver both go through to the next round. Fire sings "You Say" by Lauren Daigle. Lucy Love sings "Make You Feel My Love" by Bob Dylan. The judges catch the spirit as she sings and gives her a standing ovation. The audience joins them.
Lucy and Fire both advance to the next round. Trey Louis, Mariah Faith, and Brayden Philips perform. Trey and Mariah both go to the net round, but Brayden is cut. Emma Busse sings "My Mind" by Yebba. She goes to the next round. We see a segment of contestants messing up vocally.  This transitions to Megan Danielle singing "Up to the Mountain" by Patty Griffin. Megan advances but Kamron Lawson,  Ashley Tankard, Ophrah Kablan, Owen Eckhardt, Dany Epp, and Keelin are all cut and will not advance to the next round. Dawson Wayne sings an original song. Kya Monee' sings "I Am Telling You I'm Not Going" by Jennifer Holliday.
Iam Tongi goes last. He sings "I Can't Make You Love Me" by Bonnie Raitt. Kya, Iam, and Dawson all advance to the next round. Tomorrow is the duet portion of Hollywood Week. The judges end the episode telling the contestants to find their partners.
Join us Monday for another American Idol 2023 recap. Keep up with everything American Idol by following us on Facebook and Twitter.