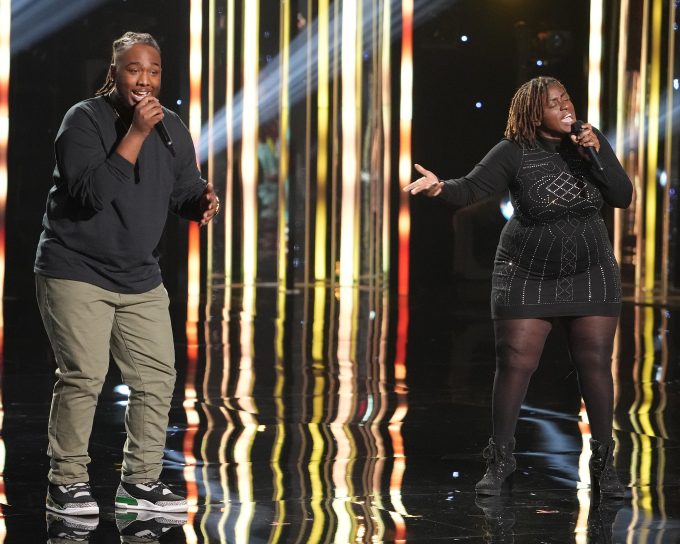 On Sunday's American Idol episode, we got the start of Hollywood Week. Hollywood Week Part 1 offered plenty of great performances and some familiar faces. Tonight Hollywood Week continues with the duets round. The duets are an exciting part of the Hollywood Week experience because it pairs voices and we get to see how great these voices complement each other.
Duets also usually lead to a bit of drama. Someone always wants to work harder than someone else and it leads to clashes. This must be stressful for the American Idol 2023 contestants, but it is entertaining for the viewers.
ABC once again released a preview of tonight's episode. Hollywood Week Part 2 showcases more of the contestants' talents. It also showcases some unique pairings. The photos below show such pairings as Fire and Jayna Elise and Fire and Kaya Stewart, Iam Tongi and Oliver Steele, and Elise Kristine and Matt Wilson. Because Fire is shown with two different duet partners, there is a good chance that Kaya may drop out before they perform — especially because we also see Jayna in a group of three in these sneak peek photos.
With all these great pairings, we can't wait for tonight's episode to start. For now, check out some of the duet pairings below. 
Click the images to get a closer look at the duet pairings.
Join us tonight for another American Idol 2023 recap. Add us on Facebook and Twitter to keep up with everything American Idol related.