One of our favorite American Idol auditions from the girls out of Salt Lake City comes from 18 year old lumberjack Kylee Adamson. Her unusual job wasn't the only thing that impressed the American Idol judges and us as well!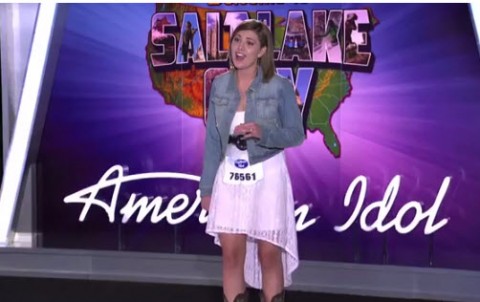 Kylee Adamson reveals to Jennifer Lopez, Harry Connick Jr. and Keith Urban that she is a lumberjack and chops things down with an axe for a living. J-Lo responds that she really hopes Kylee can sing because she likes her already!
Did Kylee prove she can wield her vocal range as well as she swings an axe? Indeed she did! The judges gave her a Golden Ticket to Los Angeles and we'll be seeing her in the HOllywood Week rounds.
>> Click here for our full American Idol recap of the Salt Lake City Auditions.