We love it when an American Idol auditions hopeful is daring enough to perform an original song. So we were immediately intrigued when 20 year old student Alex Preston showed up to play for the American Idol judges with a guitar in hand and an original tune to share.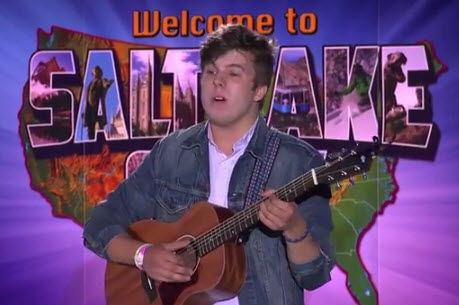 Alex Preston is one of the many, many American Idol 2014 auditions contestants to bring his guitar along for the ride this year since the ban on instruments was lifted for season 13. Luckily, unlike some of the other hopefuls we've seen so far, he seems as comfortable with the guitar as he does with his voice.
We were quite impressed with Alex's original song and the American Idol judges seemed to be quite happy rocking along to it as well. They gave him an easy three yes votes and he's on his way to Hollywood!
>> Click here for our full American Idol recap of the Salt Lake City Auditions.