American Idol cancelled? It might just happen sooner than you think. Chasey Carey, CEO of 12st Century Fox, says American Idol is "winding down" as ratings for the show have "fallen faster than we hoped." While he did not specifically mention anything about the show being cancelled, it isn't difficult to assume it will likely go the way of The X Factor before too many more seasons pass.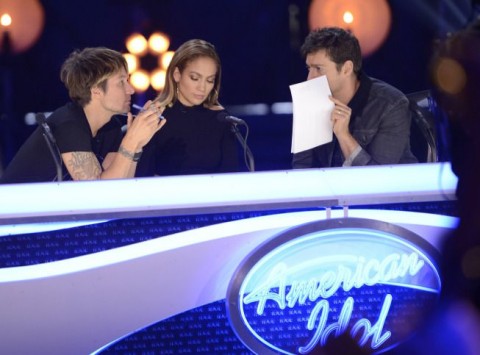 According to Carey, American Idol is going through "a transition" and is just not the big driver for FOX that it use to be. Ratings for the season 13 premiere were the worst in the show's history, down 23 percent over last year. So far this season, ratings have continued to decline, other than one tiny bump last Wednesday.
Sadly, it has not made much of a difference to American Idol ratings that both fans and critics alike overwhelmingly  seem to agree this is the best season of the show in years. The new American Idol judges panel of Harry Connick Jr., Keith Urban, and Jennifer Lopez has received especially strongly positive reviews.
With FOX cancelling The X Factor USA after just three seasons, we can only predict that American Idol might not be far behind in getting the rug pulled out from under it as well. American Idol ratings are still much higher than anything The X Factor ever managed to pull in, so we think the show probably has at least another year or two in it.
Do you think American Idol should be cancelled before it tanks even lower? Or do you want FOX to keep it around as long as possible?