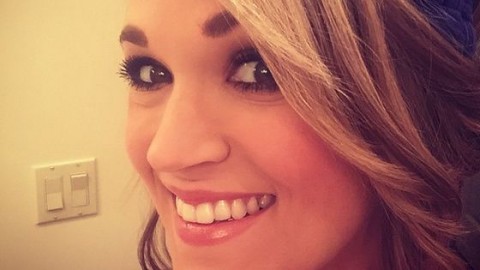 Carrie Underwood welcomed her little baby boy in to the world on February 27, 2015. Now she's shared a new photo of her little guy with a kidding caption that he was ready to join his daddy's hockey team and help win the title.
"The Predators are in the playoffs! Just waiting to get called up! #PutMeInCoach"
Check out Carrie's adorable baby pics below. Maybe with a Kelly Clarkson theme this week we could see a Carrie Underwood week sometime too!
click images to see full-size views