American Idol 2015 contestant Clark Beckham isn't backing down in the face of criticism over his song selections for his Top 4 performance. The American Idol judges and mentor Scott Borchetta were not happy with Clark's picks for the Top 4, but the young singer has no regrets about his choices.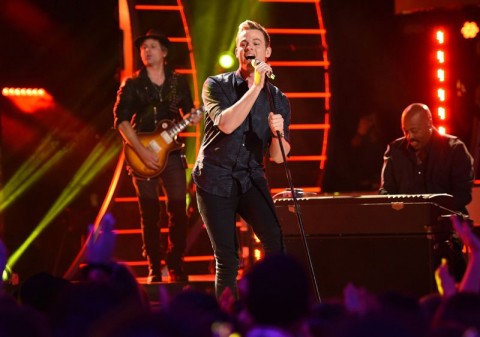 "As an artist, and as a musician I have a responsibility to accurately and efficiently put out the music that God has put inside of me," Clark Beckham said in a post show interview with Hollywire TV.
"At the deepest part of my core, if you had a microphone? That's the music you're hearing. I just believe, in the face of adversity, I just believe with all my heart that there are people that like what come out of me."
Clark said it would be a "disservice to the one who put that in me" to do anything else, and in the face of all the "negativity coming at me," he just jumped into his performances and "let it go."
Although Clark said it "hurts to hear" such harsh criticism from "heroes of mine, like the judges and Jay [DeMarcus]," he just had to stay strong and do what feels right to him. "I can't help but play that kind of music and feel that groove," he said.
Watch the full interview below.
Source: Hollywire TV