Former The X Factor contestant Jillian Jensen is determined that her American Idol 2014 experience is going to be very different than her time on that other reality TV singing competition. For one thing, she wanted to showcase what kind of an artist she really is by performing an original song for the final round of Hollywood Week.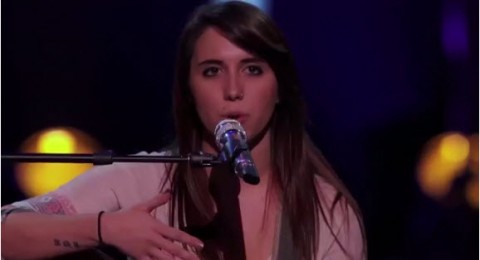 "The reason I decided to do this song today, I guess, is because I wanted to show you guys exactly who I am as an artist, Jillian told American Idol judges Keith Urban, Harry Connick Jr., and Jennifer Lopez before her performance.
"I think the point of American Idol isn't just to find someone as the winner of this year, it's supposed to find someone that's  supposed to continue on in the industry and have longevity," Jillian continued. "I'm a writer, that's what I do."
Seated with a guitar in hand, Jillian then offered up a beautiful original song as her final performance in American Idol season 13 Hollywood Week. Will choosing to showcase her own songwriting turn out to be the right decision for Jillian Jensen? We'll have to wait until the final results from the judges are in to find out!