Apparently just being behind the American Idol 2014 judges table is not enough for Keith Urban! The country star has launched a new weekly video series called "Idle Chatter" that will give American Idol season 13 fans a backstage pass to all the behind-the-scenes action.
Ever wonder what goes down backstage and off camera at American Idol 2014? Well, judge Keith Urban will now be giving us the scoop from behind-the-scenes at FOX's hit reality TV series.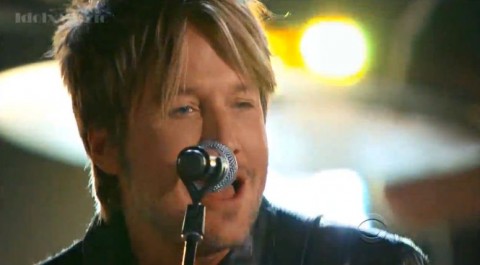 What sorts of fun things can we look forward to from Keith's new weekly video series? Well, first up we have Keith uncovering one of host Ryan Seacrest's hidden talents. Even Keith was a bit shocked to find out what Ryan does to get amped up for hosting the show.
"Idle Chatter" launched on a variety of country radio station websites last week, including Country Countdown USA. You can also catch the latest episodes on Keith's YouTube channel.