The American Idol Top 6 finalists are just over a month away from finding out who will win season 13. For all of them, being on American Idol has truly been a dream come true. The experience of performing in front of millions of fans on television will stick with them for a lifetime. Check out what advice they have to give those aspiring musicians who hope to someday follow in their footsteps!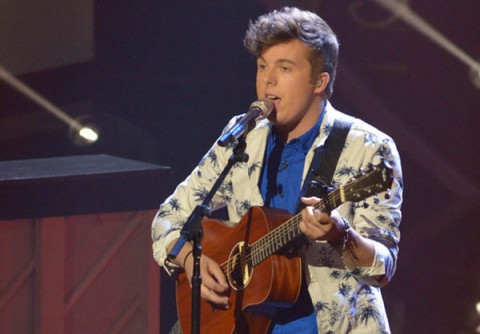 This week, as part of the American Idol finalist diaries, the Top 6 contestants give us a peek into their daily lives being on the show and share some advice for singers out there on the search for fame and fortune. As Sam Woolf says, "being on national TV is way different than you think it would be."
Alex Preston says being on American Idol season 13 is literally like being "slammed with every aspect of the music industry." The key to surviving and making it, Jessica Meuse says, is just to "keep going, persevere." CJ Harris agrees, saying that if you "want to have something big someday, it's worth working for."
See what other pearls of wisdom the American Idol Top 6 finalists have to share in this week's finalist diaries below.
American Idol Top 6 Finalist Diary: CJ Harris
American Idol Top 6 Finalist Diary: Caleb Johnson
American Idol Top 6 Finalist Diary: Jena Irene Ascuitto
American Idol Top 6 Finalist Diary: Alex Preston
American Idol Top 6 Finalist Diary: Jessica Meuse
American Idol Top 6 Finalist Diary: Sam Woolf