Good news for American Idol YouTube video fans! FremantleMedia, the owners of American Idol and dozens of other TV shows has finally given up the fight to remove their copyrighted video material from YouTube. Instead, they are going to take ownership of every fan-uploaded video of their shows and turn them into new profit-making and marketing opportunities.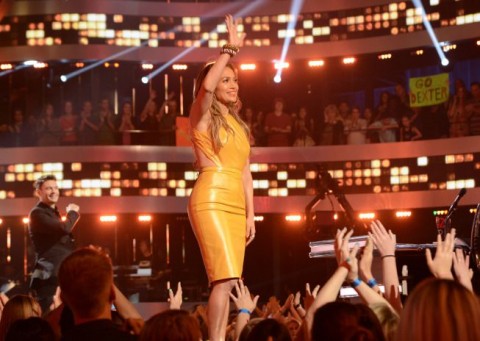 For years, FremantleMedia has been attempting to have YouTube remove all copyright-infringing videos uploaded from it's shows like American Idol, America's Got Talent, The X Factor, etc. It's a huge task because fans just won't stop ripping videos from the shows and plastering them all over YouTube and other online video sources like DailyMotion. Finally, FremantleMedia has decided it would be a better move to use those videos for their own gain, rather than wasting their time on trying to block them all.
According to Variety, American Idol YouTube videos and clips from other FremantleMedia shows, will no longer be removed from YouTube. Instead, the media giant will be working with BroadbandTV to identify and manage all the fan uploaded videos for their more than 200 TV shows. Those videos will then be claimed by Freemantle and used for their own profit-making and marketing purposes.
"For us, it's like flipping a switch to an immediate expansion of our business," Olivier Delfosse, FremantleMedia's senior VP of digital told Variety. "It doesn't matter if we upload the official clip or a user does — the value to the advertiser is the same," Delfosse said.
Why the change of heart about not trying to ban fan videos of their shows anymore? Well, according to FremantleMedia, they are starting to finally get that the fans uploading those videos may actually be doing their shows more good than harm.
"When we see a fan of our show who has gone through the hassle of uploading (content from) it, it's not an indication of them stealing from us – we see it as fan loyalty," Delfosse said.
So go ahead and get to uploading and enjoying those American Idol YouTube videos! We know we will be.