Quite a few fans and critics feel the American Idol judges' panel for season 13 is the best in years. We happen to agree.  Harry Connick Jr., Keith Urban, and Jennifer Lopez have great chemistry, they bring a lot of humor to a show that can often be heavy, and they just often seem to honestly be having fun.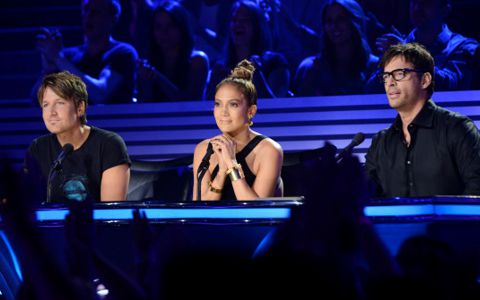 Even when they are at their most goofy, however, the American Idol 2014 judges never seem to lose sight of what they are really there for. Unlike some previous judges we could name… but won't… the season 13 panel seems seriously invested in the contestants. They honestly seem to care about the singers who are putting their dreams on the line, and we think it shows.
In an on-set interview the night before the American Idol Top 13 results show, the judges and host Ryan Seacrest talk about having fun together on set, who gets booed the most, and how nerve-wracking it is not knowing how America will vote.
.