Tonight on FOX the finalists of American Idol 2014 are back as the countdown begins to crown the winner of Season 13 and it all starts at 8PM on FOX! After Wednesday's live performance show another singer will be eliminated so your votes are more important than ever this season.
Update: Join us in our live recap of the Top 13 finalists right now!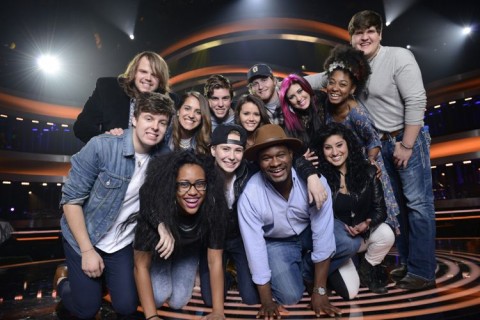 Introducing a new approach for the show the theme this week on American Idol is "This Is Me" and gives the contestants the freedom to pick a song that best suits them rather than forcing a square peg through the round hole. We've made our recommendations for what the Top 13 should sing, but we'll have to watch for the Idol spoilers today to get the official song list.
Which 2014 contestants do you think will stand out during tonight's live show? Vote in our Top 13 "Who Is The Best" poll ahead of tonight's show and tell us why that singer deserves to win it all!
Join us tonight during the show for our live recap and to discuss the performances with other fans in our Idol chat room!
Be sure to join us on Facebook & Twitter for the latest Idol updates!
The American Idol 2014 Top 13 Finalists – Gallery: