Although there have been gay American Idol contestants in the past, MK Nobilette has the distinction of being the first finalist to ever openly come out on the show. This decision has put her in the spotlight as both as a source of inspiration for LGBT youth, and as a target for anti-gay hate.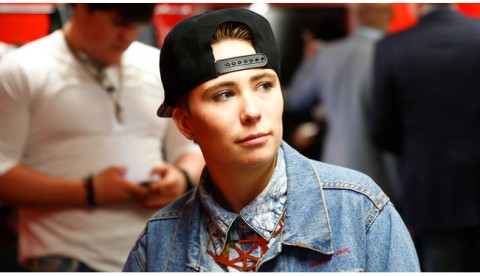 So far, MK Nobilette has been delighted that the response to her coming out on the show has been more positive than negative. While there has been plenty of backlash, especially concerning her androgynous appearance, she has also received a ton of support. So much so, in fact, that she was chosen by the voters to advance to the
American Idol 2014
Top 13 finalists.
"There have been a few haters, but I predicted that the minute I said it," Nobilette told PEOPLE of her decision to publicly announce her sexual orientation. "But actually, the response has been pretty positive. Mostly, people have been really supportive."
MK's biggest fan, naturally, is her partner and vocal coach Casey Ellis. While they both mutually call each other "wife" online, they don't appear to actually be legally married yet. Regardless, it is obvious Casey couldn't be more supportive of MK and her bravery in coming out on American Idol.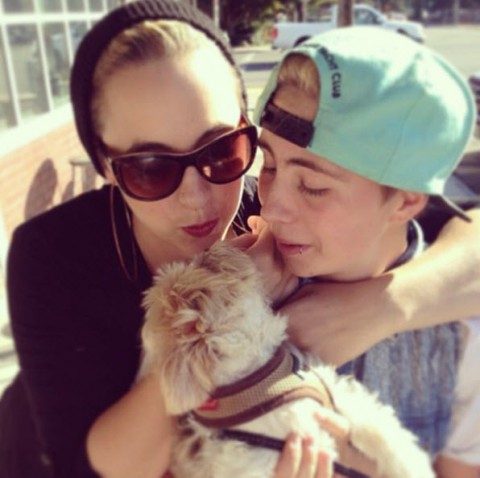 "So proud of my baby
@Mknobilette
killing it on
#americanidol
#theworldischanging
," Casey posted on
Twitter
February 12.
Even though she says she didn't intend for her coming out to "be blown up" in the press, MK Nobilette says she is okay with the added spotlight.
"I am very proud to be a role model to younger queer people," MK told Zap2It.com. "I've gotten a lot of positive feedback and it's actually turned out for the better. I see no reason to hide it. I'm proud to be gay and I don't see why that would be something to hide."