FOX has announced a change-up in the American Idol schedule for season 13. The network has decided to do a bit of rearranging for the show to accommodate the upcoming premiere of Hell's Kitchen on March 13, and the premiere of the new comedy Surviving Jack two weeks later.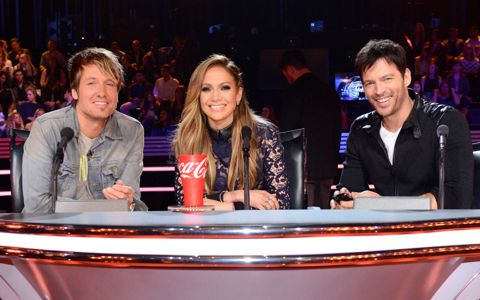 This week, the results show will still air on Thursday from 8PM to 9PM as usual. However, the week after, the American Idol season 13 voting results show will move to 9PM on March 13. The show will still run for one hour from 9PM to 10PM on March 13 and March 20.
Then, on March 27, we'll have yet another change when the American Idol results show is cut to just a half hour long, running from 9PM to 9:30 PM. This will allow for FOX's new comedy series, Surviving Jack, to air in the 9:30 PM time slot.
Be sure to keep an eye on those DVRs so you don't miss out on finding out who goes home on American Idol 2014 next!