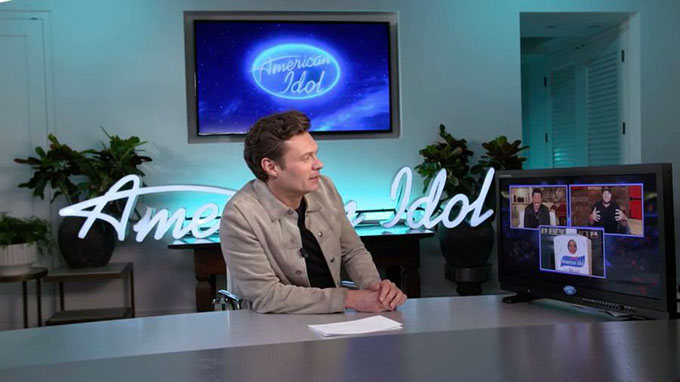 The results are in! For the first time this season, America had a say in who stays and who goes on American Idol 2020. And we have those results for you!
The American Idol 2019 Top 20 became the Top 10. And as math would have it, that means 10 hopefuls will be going home. That is, unless the judges decide to use their one save of the season, then we will be getting a Top 11 and one more person will go home next week. We will also be getting the Top 10 performances from their homes tonight, so you can vote for who you want into the Top 7 next week. This is all moving very quickly, but as they've said, the show must go on.
So dim the lights and let's get ready for some results!
>>>CHECK IT OUT: OUR FULL RECAP OF THE AMERICAN IDOL 2020 TOP 11 PERFORMANCES<<<
American Idol 2020 Top 20 Week Results
Safe, making the Top 10:
Louis Knight
Julia Gargano
Jovin Webb
Grace Leer
Jonny West
Sophia James
Arthur Gunn
Just Sam
Dillon James
Francisco Martin
Saved by the judges:
Going home:
Kimmy Gabriela
Franklin Boone
Olivia Ximines
Aliana Jester
Faith Bencel
Nick Merico
Cyniah Elise
DeWayne Crocker Jr.
Lauren Spencer-Smith
What do you think of the results? Did America make the right choices? Did the judges save the right person?
Be sure to follow us on Facebook and Twitter so you don't miss any of our American Idol 2020 results, recaps, rankings or spoilers.