American Idol 2014 hopeful Samantha Calmes initially intriques the judges with an unusual fashion accessory, a magical fanny pack containing mysterious items.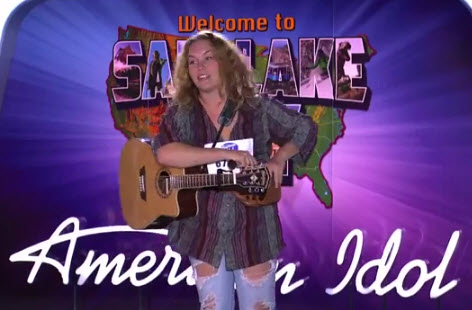 After showing the American Idol judges all the goodies contained in her bag, the Louisiana native then astonishes Jennifer Lopez, Harry Connick Jr. and Keith Urban with one of the weirdest song choices we've ever heard on the show.
Samantha's oddball American Idol audition manages to win her a Golden Ticket to Los Angeles, which we think was actually well deserved. We'll have to wait and see what other kinds of quirky performances she will pull out of her fanny pack in Hollywood Week!
>> Click here for our full American Idol recap of the Salt Lake City Auditions.