Last night American Idol 2015 took us to San Francisco for the final week of auditions, and for some reason, we only got to see five legitimate standouts. Of course those five were pretty fantastic, so let's take a look at the best of the night.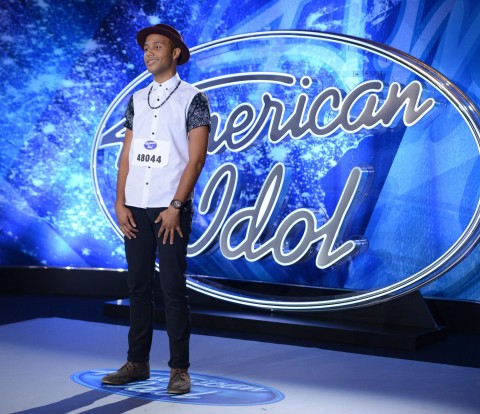 Katherine Skinner, "Shake it Out." I bet you all thought this girl's audition was going to be a joke, didn't you? I know I did. I mean she's a complete nut job, but she can actually sing. Especially if you're comparing it to today's standards. She's just quirky enough to actually do this. And she might just do it. She gets a golden ticket to Hollywood.
Andrew Bloom, "Too Close." This guy is smooth and cool and entertaining. His spirit is high and there is just a presence there. His vocals aren't perfect, but he has everything else he needs to be a performer. I liked him a lot. The judges liked him too. So he's off to Hollywood.
Reno Anoa'i, " Don't Want to Talk About It." He could lay off some of the runs, but he's got such a sweet voice. And he really seems to feel the music. I'm not sure American Idol is the right platform for Reno, but he's too talented to not extend the chance, so thankfully he gets three yeses from the judges and is off to Hollywood.
Rayvon Owen, "Wide Awake." I didn't like the song choice, but I have a feeling this guy could sing anything and it would sound as smooth and effortless as this performance. He actually made this horribly-written song bearable. Actually, more than bearable. I actually kind of enjoyed the song. But I really enjoyed his voice. His voice is one of the best so far. Of course he makes it through to Hollywood.
Maddy Hudson, "Resentment." Where did this 16-year-old get that emotion and soul from? She has gone through something because that was a true performance straight from the heart. Or she is a great actress. Whatever it is, it worked. Her voice and tone were fantastic. Great audition. And the judges loved her too. She's off to Hollywood.
What did you think of the first batch of San Francisco auditions? Who were your favorites? We'll be back go the remainder of the American Idol Season 14 San Francisco auditions tomorrow.