Tonight on American Idol 2015 the final auditions for season 14 will conclude in San Francisco with the last of the Golden Tickets handed out fittingly to the background setting of the Golden Gate Bridge.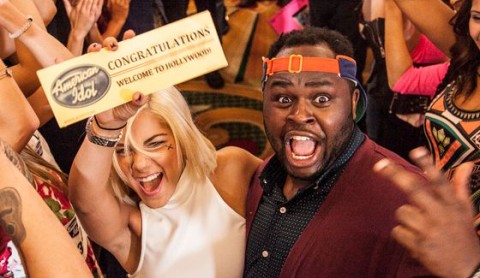 One last chance for Keith Urban, Jennifer Lopez, and Harry Connick Jr. to wrangle up the wild west's talent and send them to Hollywood Week and on to the House of Blues' Showcase round in the new format changes for Season 14.
We saw some great talent last night on American Idol but there are even more auditions ahead from the sneak peek previews we've seen.
The final Golden Tickets will form the season's hundreds of selected Hopefuls where they'll face a tough round of eliminations soon upon arriving in Los Angeles. I've heard we won't see that terrible bus elimination method used again, so that's an improvement.
After a few perplexing choices by the Judges in the past several episodes I'm anxious to see if I'll be left scratching my head or not by the end of the night. Join us tonight starting at 8PM ET for our live coverage throughout the show with American Idol results and recaps. Find us on Facebook, Twitter, and get our Email Updates for more Idol!
American Idol auditions – Exit Fails: