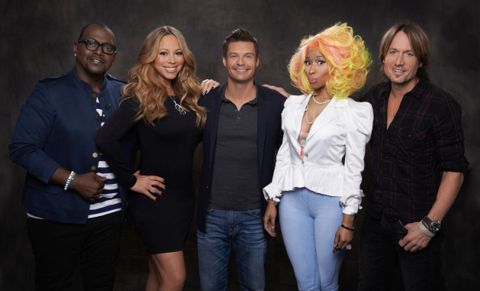 The American Idol 2013 episodes may still be featuring auditions but the real activity behind the scenes is way ahead of that.
According to MJsBigBlog, the already spoiled Top 40 for Season 12 will travel to Los Angeles on February 3, 2013 before continuing on to Sin City.
Based on the American Idol schedule we'll see the Top 40 revealed on Thursday, February 14th. After that the Las Vegas round episodes will be aired the following two weeks.
In a possible attempt to thwart the additional leak of American Idol spoilers, production is delaying filming those Vegas rounds until it gets closer to the episodes' actual air dates. That leads us to believe the season's Top 40 finalists must be filming those episodes sometime between that February 3rd date and the February 20th broadcast of the first Las Vegas episode.
Join us on Facebook and Twitter to keep up on the latest spoilers all season!
Source: MJsBigBlog