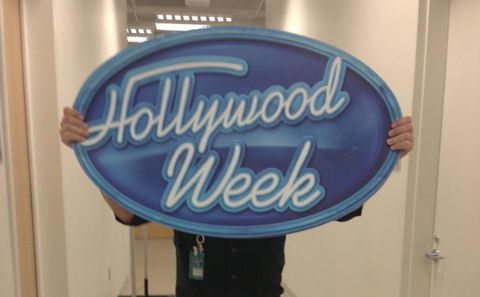 There are some big American Idol spoilers coming out for the upcoming Season 12 arriving in January 2013. If you want to remain surprised and avoid any spoiler information then stop reading now. Otherwise, continue on for the rumors on what's happened in Hollywood and the changes we might see for the Las Vegas round.
According to TheIdolPad and MJs there have been a lot of tweaks this time around as previously reported. The boys and girls arrived on separate days to perform on their own and have now been whittled down to a Top 43 for each.
From the Top 43 for boys and girls they'll be judged again and face several more sets of eliminations by the panel. Eventually they'll get knocked down to a Top 20 for both groups before heading off to Las Vegas.
Allegedly the Las Vegas rounds for American Idol 2013 have been bumped out to January and will result in another down select to the Top 20 for Season 12.
Here's where things get really interesting. Instead of America voting the Top 24 and down those decisions may be handled entirely by the new judges panel this year. If the rumors are true then we won't get public voting until the Top 10 finalists have been hand picked by the producers judges.
Could these changes finally be what it takes in the process to avoid another WGWG American Idol winner? What do you think of these spoilers and rumors? Are producers taking the right steps or just overstepping their bounds?