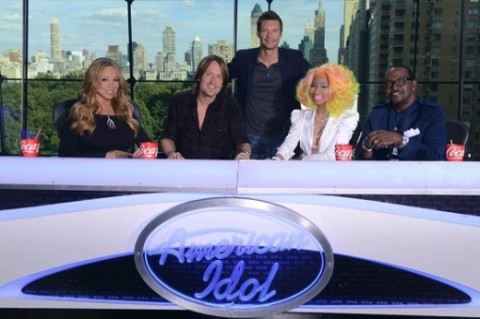 According to the spoilers and rumors over at TheIdolPad, Hollywood Week for American Idol 2013 gets underway starting today.
Idol Hopefuls who made it through the initial mass auditions and then on the second round follow-ups to secure the coveted "Golden Ticket" are said to be gathering in Hollywood this week in preparation for more cuts. But according to a secret source, MJsBigBlog is reporting that things might not be going their usual route.
What I'm hearing is that contestants are being instructed to show up on different days. Some are set to arrive in Los Angeles on Monday, December 10. Others on Thursday December 13. Hollywood is scheduled to end on Tuesday, December 18.
MJs goes on to speculate the split arrivals could be designed to separate the girls and boys for the possibility of pitting each group against one another before moving on to an American Idol 2013 co-ed battle royale.
Hopefully we'll find more details leaking this week with American Idol spoilers finding their way out in to the wild. Stick with us on Facebook and Twitter to get the latest news all preseason!