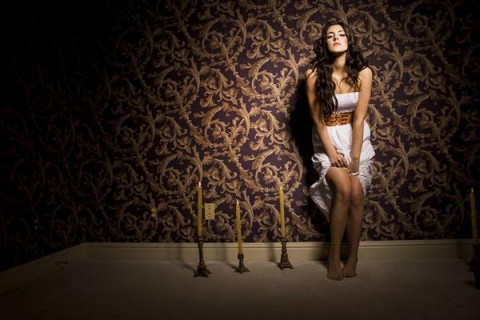 OK, I spoke too soon about several things last week when I said the talent this season based on the American Idol 2013 Top 40 spoilers seemed like a different kind of talent. I said something like there are no pros or plants or whatever, and then I come across Kree Harrison.
Kree currently resides in Nashville and has had recording contracts in the past and performed several times on the Rosie O'Donnell Show when she was younger. She also spends time writing songs and performing at major venues in Nashville. So I guess I was wrong about another thing, too. There are several country hopefuls this season… so many that I can't imagine them cutting them down to one. Maybe this will be a country season again?
Below we've got Kree covering Faith Hill's "Stronger" and below that is an original recording from a past album, I presume. She's got a great sound and I'm not sure why she's had problems with keeping a record deal. I read somewhere that a family tragedy reset her career and so she has turned to American Idol. With that sound and that star power, she'll probably go far in the contest.
What do you think? Does Kree Have what it takes to be the next American Idol?